Lazarillo is an Autonomous guidance Application for smart devices primarily used by people with visual impairment. Through voice messages it allows user to know the current location and nearby services provided, giving the right information regarding bus stations, cafes, banks, restaurants, street intersections, etc.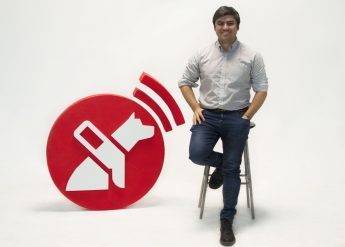 René Espinoza
Founder & CEO, Lazarillo, Ecuador
Winner of:
Supported Innovations:
It allows the user to search for different destinations and get directions on how to get to the places user wish to go via various types of transportation. Lazarillo links people to the place they live, helping them improve their autonomy and independence. Lazarillo works all over the world since it uses the central international databases to feed its maps.
Lazrillo is using information generated along with collaborators, institutions and companies that want to make their spaces more accessible. Lazarillo is the information platform for people with visual disabilities, connecting users to different institutions and organizations.
Key Features:
Custom Exploration
Specific searches
Search by categories
Routing or guiding from one point to another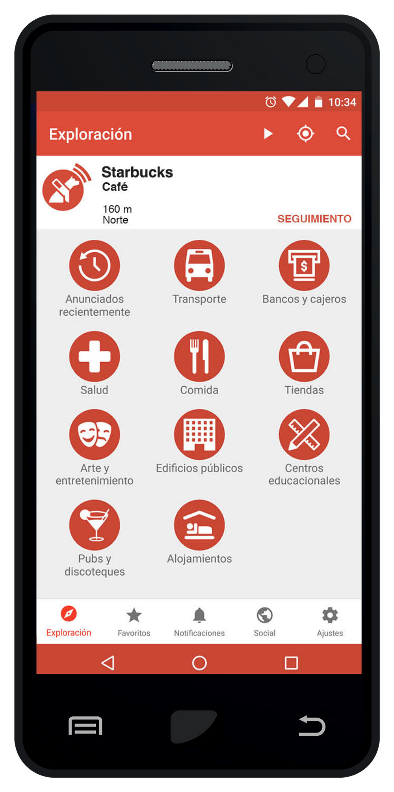 Mada-Seedstars ICT Accessibility Awards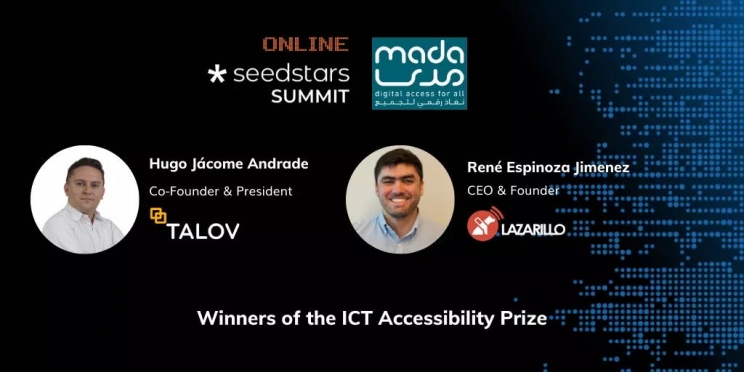 Mada partners with Seedstars to promote the ICT Accessibility Solutions with the ultimate goal of supporting Accessibility startups in Qatar and beyond to benefit and improve the lives of PWD. Seedstars and Mada share a shared vision to support innovation by working with the best startups in the field and offering them with suitable funding and subject matter expertise.
On Friday 3rd April 2020, Seedstars World organized the Seedstars Global Summit 2020, which was a virtual 2 hours long event. During the event, they announced the Mada ICT Accessibility Awards 2019 winners. The competition was between two finalists, and the prize was awarded to both Talov and Lazarillo.
Mada Endorsement Program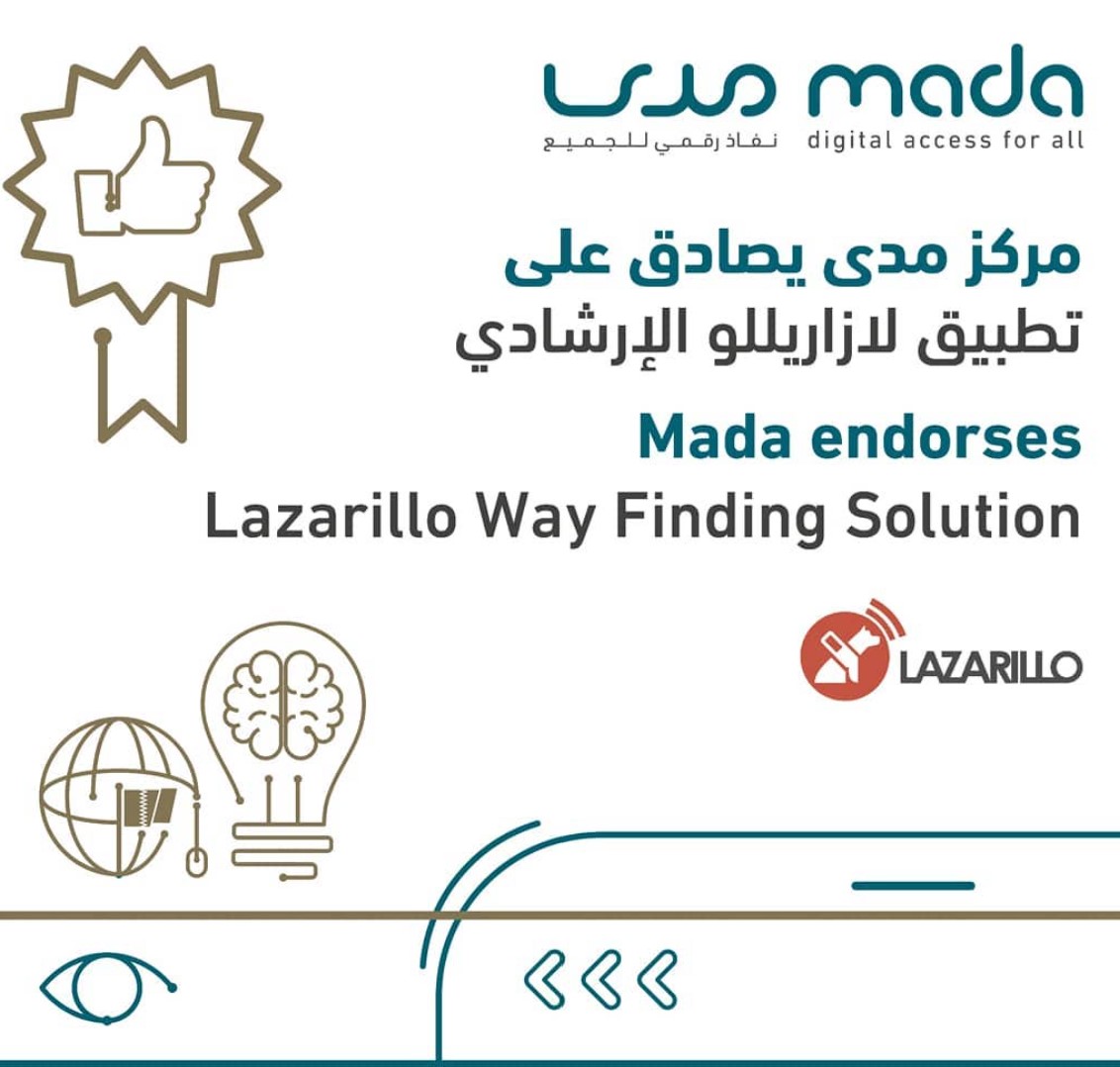 Lazarillo has been selected for Mada Endorsement Program which is designed to provide a launchpad for international/local established entities who already have ready-to-market ICT Accessibility and Assistive Technology solutions that require an endorsement to access a broader market and specific institutions in Qatar and the Arab region. Mada Innovation Program has endorsed the Lazarillo app in 2020 which provides, the first of its kind, a complete solution for guidance for the visually impaired through voice messages guiding them through their city and building environments, with information about the current position and points of interest.
Mada Implements Lazarillo in Mathaf Museum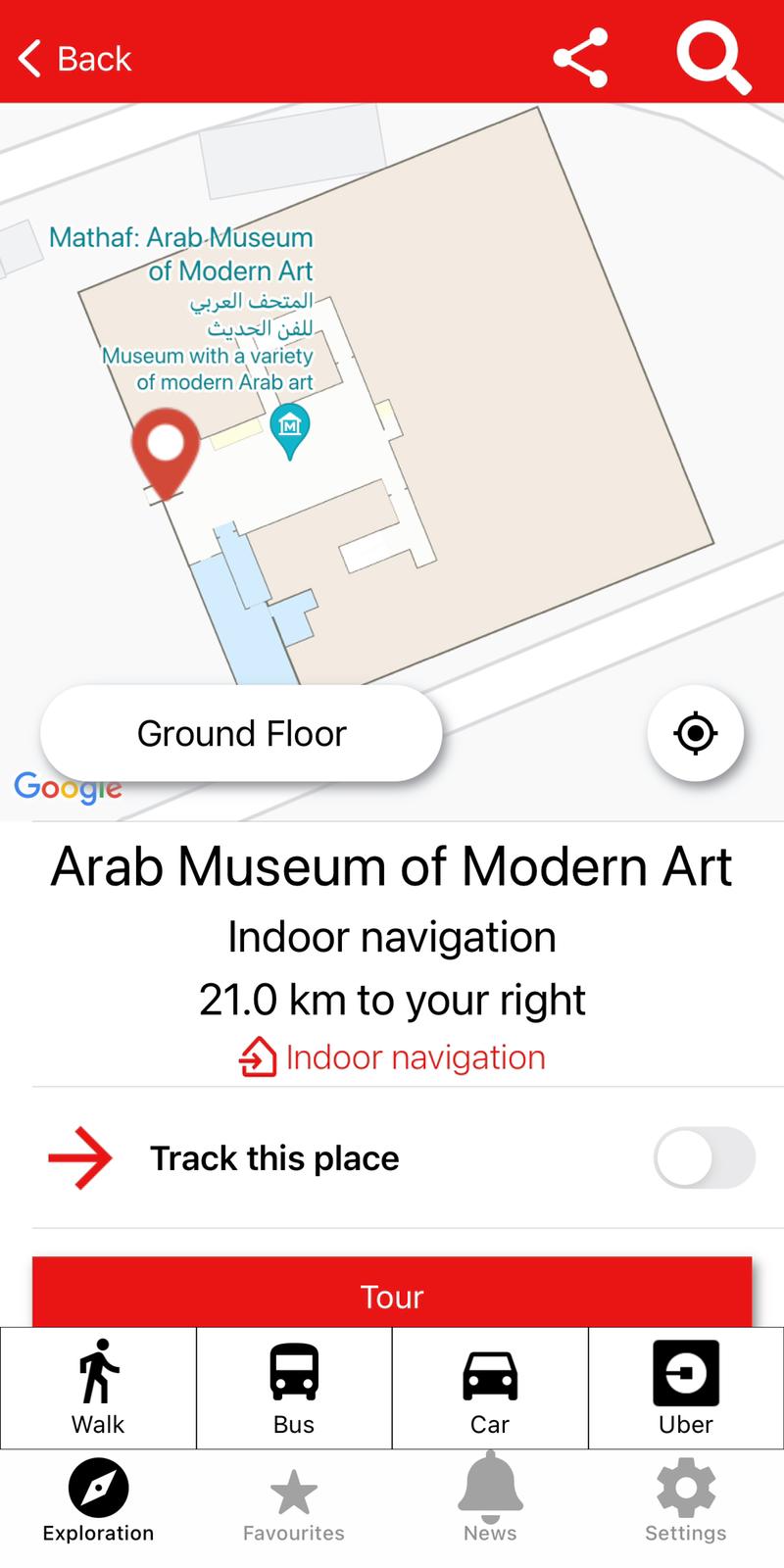 With an aim to improve the accessible tourism sector of Qatar, Mada along with the National tourism council facilitated the implementation of an Accessible wayfinding solution on the permanent gallery section of Mathaf Museum. As a Mada Endorsed product, Lazarillo has facilitated to stand out in the market while increasing the credibility and impact trigger between Mada partners such as MATHAF and led to successful implementation. Once the implementation was completed, Mada hosted multiple visually impaired users to test the solution and received positive feedback on the solution and how this will help them at other locations too.
The Lazarillo App is available on the below link: