Dot Mini is a smart media device for the visually impaired. It combines innovative technology, software and design, to enable access to magazines, audio, and movies. It is currently available in 7 languages while Arabic language braille service and Text-to-Speak (TTS) will be launch soon. Made by Dot Incorporation, a startup based in South Korea.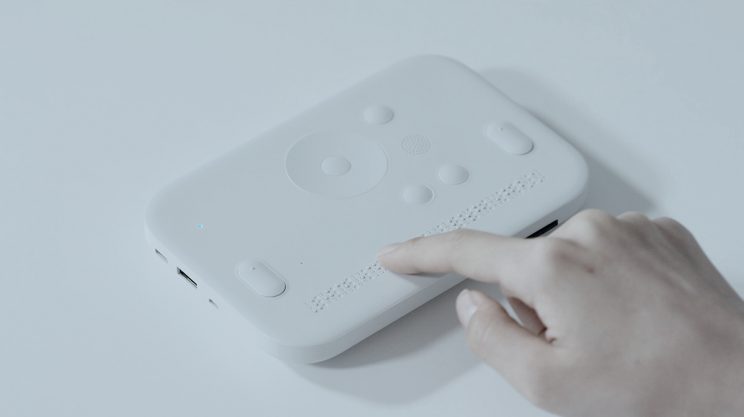 The key features of Dot Mini include the following:
Display
Dot Mini consist of 16 Braille Cells that are designed to be ten times smaller, lighter and more energy efficient than conventional devices improving refresh rate with a better reading experience.
Dot Translation Engine
The Dot Mini's integrated Dot Translation Engine uses Artificial Intelligence based algorithms to achieve increased accuracy rates compared other braille translators. It automatically translates from English to contracted Braille.
Internal Storage
Dot Mini has a 16GB internal storage which is expandable via SD Card to save and store e-books, magazines, documents and music.
Internet Access
The Dot Mini supports internet connectivity over Wi-Fi to browse websites and read e-mails.
Interactive Applications
Intuitive control elements and voice recognition facilitate interactive applications.
Online Library Access
Dot Mini partners with various online libraries to offer access to digital books for its users in accessible format.
Collaboration with Korea Trade-Investment Promotion Agency (KOTRA)
In the beginning of 2019, Mada and KOTRA agreed to collaborate in supporting best practicing assistive technology solutions that would benefit PWDs in Qatar through enhancing the development of innovations related to digital accessibility and assistive technology.
This is part of Mada's vision to cooperate with various partners and innovators to develop a supportive ecosystem to create technological solutions that promote digital accessibility for people with disabilities and the elderly.
As part of the collaboration, Dot Mini was considered because of its potential to impact the lives of individuals with visual impairment in Qatar and the region.
Subject Matter Expertise
As part of the collaboration, Dot Mini was evaluated and supported by Mada through subject-matter expertise and end-user feedback. Mada provided subject-matter expertise throughout the development cycle of Dot Mini to ensure that it meets international quality standards and is appropriate for use within the local social and cultural context in Qatar and the Arabic speaking region.
Mada Endorsement 2019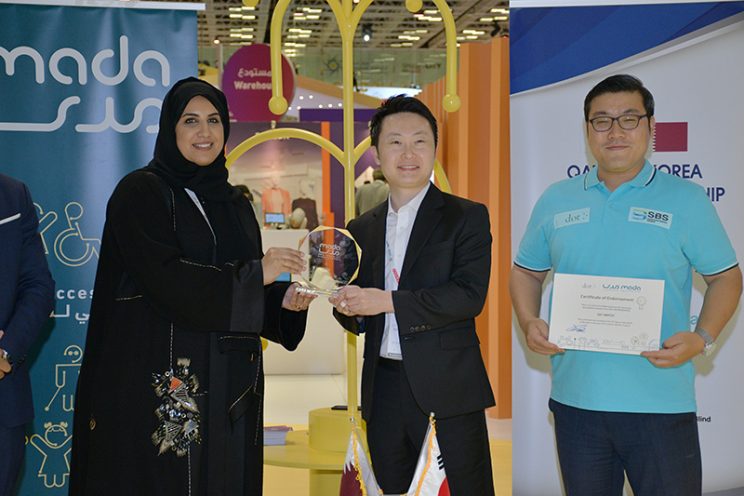 The Mada Endorsement Program is targeted towards both international and local established entities who already have a ready-to-market ICT Accessibility and Assistive Technology solution that merits endorsement to access a broader market and specific institutions in Qatar and the region through Mada. Successful endorsement of solutions is derived from rigorous and strict criteria based on technical and end-user evaluations.
On October 30, 2019, Mada has endorsed the Dot Mini solution through its endorsement program during QITCOM to acknowledge its innovativeness and potential impact. This was done in line with Mada's goal to continuously support the growth of Arabic digital accessible innovations with optimum potential to impact the lives of PWDs in Qatar and the region.
More information about Dot Mini can be found on their website www.dotincorp.com