The Localization & Grants are targeted towards international established entities who already have an existing product/service relevant to ICT Accessibility and Assistive Technology that are looking into Arabic localization of their product.
Applicants selected for this stream will be provided with resources and financial support through Mada Innovation Program to localize the existing product/service to cater towards the local and Arab market. Mada will offer a holistic support throughout the localization process by offering the subject mentorship and exposure.
Following is the journey of successful applications:
1. Apply to Mada Innovation Program
3. Categorize Stream of Successful Applications
a. Entrepreneurship
b. Localization & Grants
c. Endorsement Program

4. Technical and/or Feasibility Review
5. Sign Mada Localization & Grants Commercial Contract
7. Localized Product Launch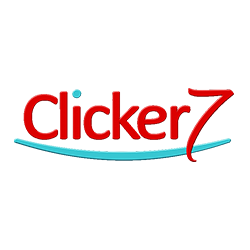 Clicker 7 is the award-winning, innovative reading and writing tool designed to help students of all abilities to achieve rapid and permanent gains in their literacy skills.