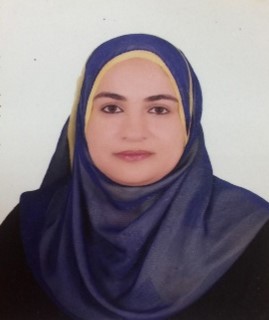 Amany Saad Abou Alla

Special Education Teacher, Founder of "Educational Encyclopedia", Egypt.
Amany Saad Abou Alla has rooted passion for enabling the lives for persons with disabilities. Her journey to this passion began when in post-graduate studies where she has retrieved her diploma in Vocational and in Educational Specialities from the University of Zagazig. After her graduation, Amany Saad Abou Alla has worked for five years as a special teacher at the Egyptian Ministry of Education. Moreover, she has experience in teaching in Saudi Arabia as an Arabic teacher at Dar Al-Ma'ad as well as a teacher for students with down syndrome.
Amany Saad Abou Alla has a well-rounded experience as a trainer for literacy program for persons with disabilties where she has trained in the Center for Educational Training and Development in the Ministry of Education, and Higher Education in Qatar. She is a certified trainer from Oxford Training College London, Canadian Professional Training Assosciation, Gulf Board for Human Development, MENA accerlerated learning Center.
Nowadays Amany Saad Abou Alla works as a special education teacher at Al-Rashad Independent school for boys. Her passion to give back to the community does not stop at her current job, Amany Saad Abou Alla has initatied a program titled "My Skills in Excellence" that aims to provide educational protofolio in the design of games and educational tools. Her initative has placed the first for the year 2018-2019 in the Darb Al Saai , Qatar.
Moreover, Amany Saad Abou Alla has developed a mobile application titled "Educational Encyclopedia for the Education of People with disabitlies" and has won the first place in Mada – Alesco Award 2020 – 2021.
https://www.youtube.com/channel/UCyePP04d3RTWFeHRYNvASxA/videos