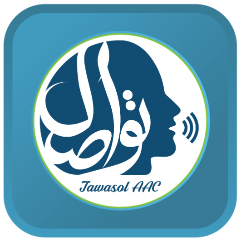 The Tawasol AAC App is an Augmented Alternative Communication mobile solution utilizing the Tawasol symbols. The Tawasol AAC App has been empowered by Mada and developed by Royability Inc.
The solution serves the people who are non-verbal or minimally verbal, particularly children with autism. With natural speech and ability to construct sentences in Arabic using a large set of symbols, the Tawasol AAC App makes a great assistive technology tool that is in high demand for the Arabic speaking community.
The Tawasol AAC App can be downloaded on the below link:
https://itunes.apple.com/qa/app/tawasol-aac/id1435098234?mt=8
To know more about the Tawasol AAC App, please reach Mada.