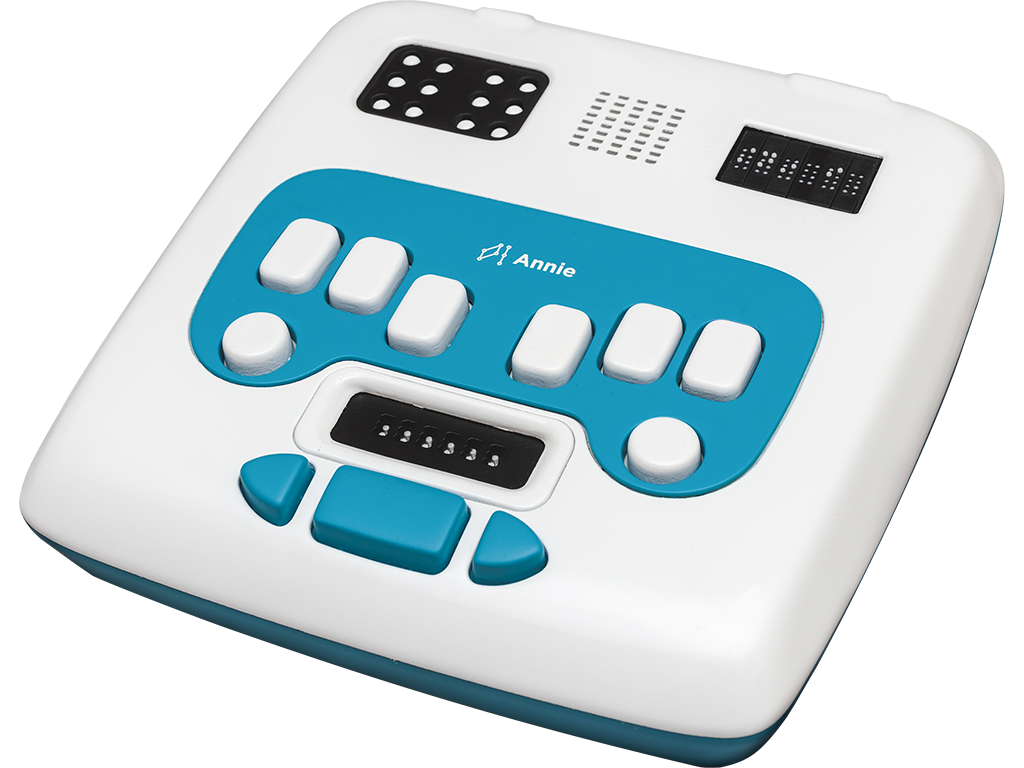 Thinkerbell Annie is the world's first self-learning braille device for the visually impaired. Annie enables a student to self-learn to type and read in braille.
Through the companion app, parents and QTVIs can monitor the real-time progress of the student, schedule tests and homework. Local authorities can evaluate, analyze, compare and remedy a group of students through Annie's cloud platform. Packed with gamified and interactive content, Annie makes learning braille fun. The tactile hardware modules tailored to teach, coupled with a soft human voice guiding students through lessons eliminates the need for handholding and constant supervision. Annie evaluates answers given by the students instantly and gives smart corrective feedback.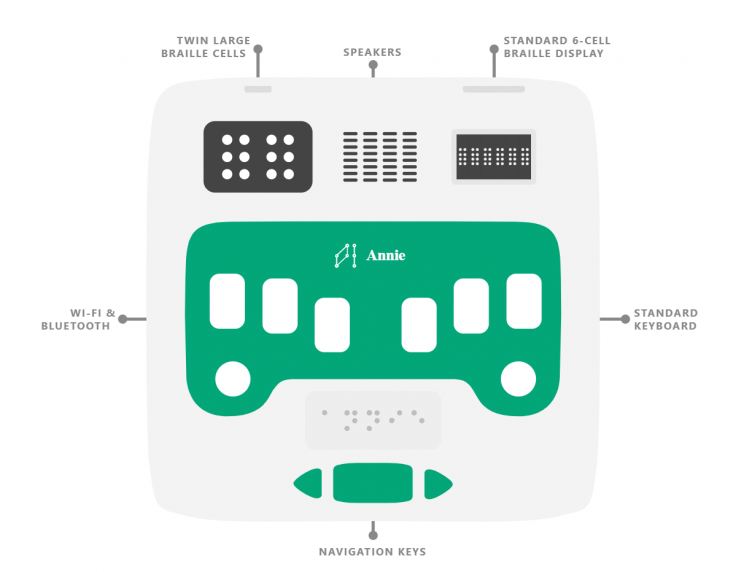 Reading:
Twin large braille cells to introduce the child to braille.
Six standard-sized braille cells cover all primary learning needs including contractions.
Typing:
Universal design based on the standard brailler.
Soft keys that are much easier to press than those of a mechanical typewriter.
Learn how to type braille in your browser
Interactive Content:
Annie accomplishes these outcomes through gamified content, challenges and tests.
Built-in speakers provide the perfect acoustics.
Curated content suitable for all age groups
Self-Learning:
Annie lets children play & learn braille by themselves.
Assign homework and schedule tests for your child to complete at their own pace.
Mada – Seedstars ICT Accessibility Awards 2021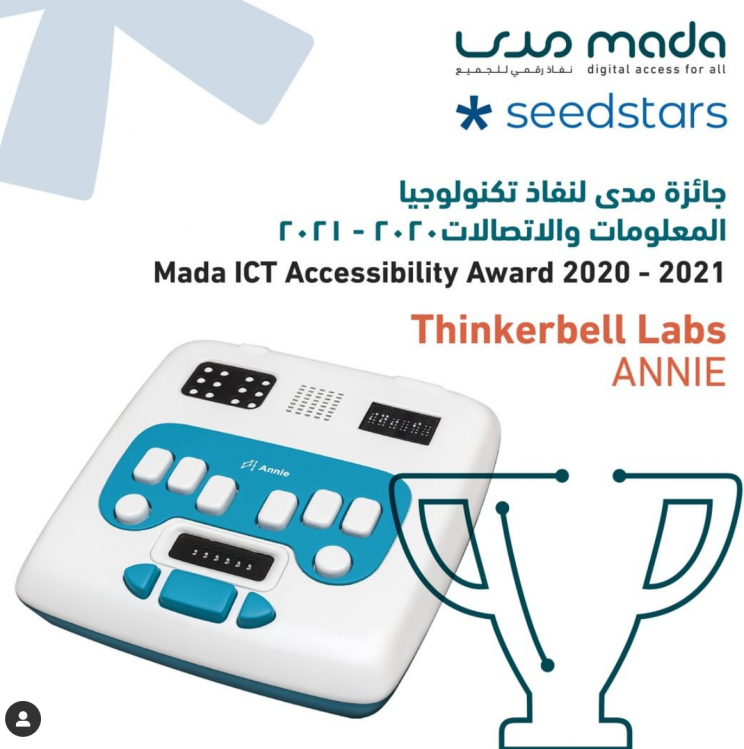 Furthermore, Mada partners with Seedstars to promote the ICT Accessibility Solutions to support Accessibility startups in Qatar and beyond to benefit and improve the lives of PWD. Seedstars and Mada share a common vision to support innovation by working with the best startups in the field and offering them suitable funding and subject matter expertise. The prize money is utilized for enhancing the innovative winning solution and a marketable product to effectively impact the targeted users. 
Following the success of the Mada ICT Accessibility Award on Virtual Seed stars Global Summit 2020/21, Mada continues to collaborate with Seed stars to enable startups to develop impacting solutions to improve the lives of PWD. For this year's award, 4 finalists were selected to pitch in Seedstars Regional Summit and subsequently, from which 2 finalists were chosen to advance to the final round and pitch in the Seedstars Global Summit that was held virtually on May 20, 2021. Thinkerbell Annie was the winner of the Mada Seedstars Award 2021. 
The announcement took place during the Seedstars Global Summit 2021 on May 20, 2021, which was a 2-hour event held virtually due to the travel and gathering restrictions imposed because of the COVID-19 outbreak.