Tawasol AAC App gives people with communication difficulties and children with Autism Spectrum Disorder (ASD) the ability to express themselves and build sentences in Arabic through a wide range of symbols. The app allows users to add symbols and vocabulary as they need, making it ideal for a wide range of people with disabilities, including adults such as trauma victims and those who temporarily need a communication tool. This application supports the use of alternative buttons and other access tools for mobile devices, making it easy to use for people with severe physical disabilities to communicate with their family members.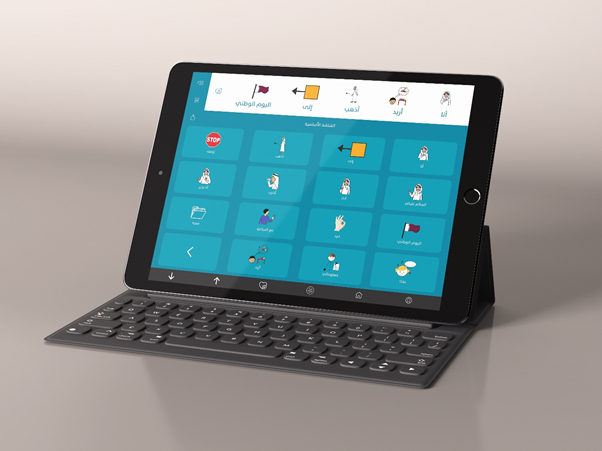 Tawasol AAC App has been developed by following the international guidelines governing AAC methods, as well as transforming speech models into alternative and enhanced communication by following the principles of verbal behavior and the analysis of applied behavior. Currently, the app is available to be used with iOS mobile devices.
Tawasol Symbols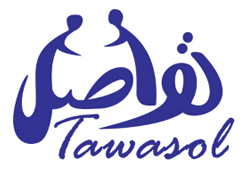 Individuals with profound speech and language difficulties rely on Augmentative and Alternative Communication (AAC) systems to supplement or replace existing speech in order to effectively communicate with others. According to the American Speech-Language-Hearing Association (ASHA) "AAC includes all forms of communication (other than oral speech) that are used to express thoughts, needs, wants, and ideas. We all use AAC when we make facial expressions or gestures, use symbols or pictures, or write".
In 2013 Mada embarked on a project to develop the first AAC symbol set called Tawasol Symbols which is focused towards the Qatari Arabic language and the Modern Standard Arabic (MSA). The project was launched in collaboration with University of Southampton and Hamad Medical Corporation and funded by Qatar National Research Fund (QNRF). Currently, the Tawasol Symbol set comprises of over a thousand symbols covering the core language vocabularies which are available in both languages, Arabic and English.
Mada Innovation Program 2017 – Entrepreneurship Grant
A significant lack of Arabic Augmentative and Alternative Communication (AAC) solutions for people with disabilities was identified which negatively affected their ability to communicate verbally. "Tawasol AAC App" is one of the first Arabic-language solutions for AAC that uses "Tawasol Symbols" which is an Arabic/English dictionary containing the most commonly spoken and written words represented by symbols and illustrations. "Tawasol Symbols" is a project aiming to improve communication skills for people and children with communication or reading and writing difficulties.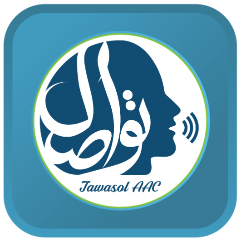 As per the mandate of the Mada Innovation Program to prioritize the innovation of Arabic Assistive Technology solutions to meet the market needs, steps were taken to implement an Arabic AAC solution utilizing the Tawasol Arabic Symbol Set. This was done through engaging various innovators in the field to provide solution proposals by applying to the Mada Innovation Program.  Conceding the proposal evaluations, Royability, a company specializing in the development of high-tech assistive technology solution with long time expertise in the development of solutions for autism.
In 2017, Mada Innovation Program has provided funding and subject-matter expertise to Royablity Inc. through its Entrepreneurship Grant to develop "Tawasol AAC App". Mada provided subject-matter expertise and funding throughout the development cycle of Tawasol AAC app to ensure that it meets international quality standards and is appropriate for use within the local social and cultural context in Qatar and the Arabic speaking region.
GREAT 2018 – Innovation Zone
The Tawasol AAC App emerged as one of the distinctive solutions in the Innovation Zone during the Gulf Region Education Assistive Technology Conference (GREAT 2018). The application was seen to have significant impact on persons with disabilities and their families because it gives a voice to people with communication difficulties who need an alternative Arabic-speaking communication tool in Qatar and the Arab region.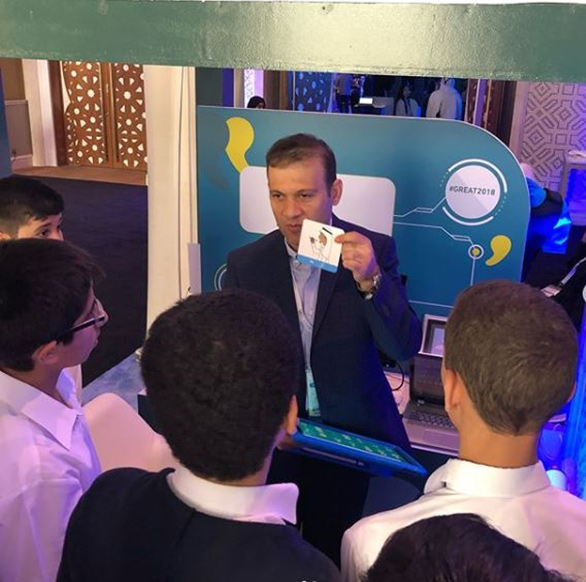 The app was praised for its features to be highly adjustable so that teachers and families of persons with disabilities are able to customize it to meet the communication needs of their children at home, at school or elsewhere. The availability of a comprehensive Arabic communication tool for people with disabilities to help them engage in society by talking to others and expressing themselves was recognized as a key element to offer a more inclusive environment.
The Tawasol AAC App can be downloaded on the below link:

To know more about the Tawasol AAC App, please reach Mada.