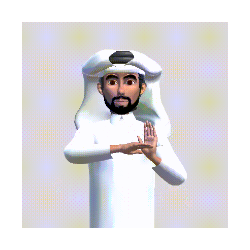 Over 80% of the Deaf community cannot read or write beyond a very basic level.
It is very difficult for the deaf and hard of hearing to read the written text in websites including:
– Governmental website
– Social media hubs
– E-Commerce websites
– Educational websites
Interpreting your website in sign language so they can get benefits from it. Therefore don't worry, you don't have to record a video for every single page on your website. Now subscribe to Mind Rockets Inc Sign Language Widget and it will interpret the full website for you automatically.
Features:
Machine interpretation (Automated and instantly)
Easy to integrate with your website(Plug and Play).
Hover the cursor over a text and it will be interpreted immediately.
On-Demand Professional interpretation review
Quick setup within minutes.
HTML Widget
Support Arabic and English languages.
We can customize the avatar to fit your brand.