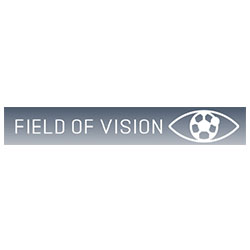 FOV is an Irish start-up that specializes in developing haptic technology for visually impaired sports fans. Their goal is to enable visually impaired fans to experience live sports events through touch, providing them with a full matchday experience. The company's initial business model is to provide their technology to stadiums directly, which will allow visually impaired audience members to use the haptic devices on match days.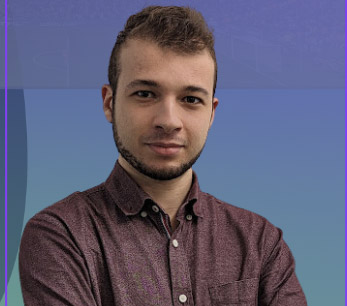 Omar Salem
Aerospace engineering graduate from Queen's University, Ireland
Supported Innovations:
FOV has developed handheld haptic devices that are designed specifically for visually impaired sports fans. These devices use four computer vision cameras that are set up to capture all the key information from a sports game, such as shots, passes, and tackles. This information is then translated back to the haptic device.
FOV has also developed a manual tracking solution that can be used with an iPad or laptop for stadiums that do not want the cost of camera installation. This solution involves using an embossed pitch with a moving "finger piece" that represents the ball. When shots, goals, or tackles occur, the device vibrates, providing the user with a sense of the action.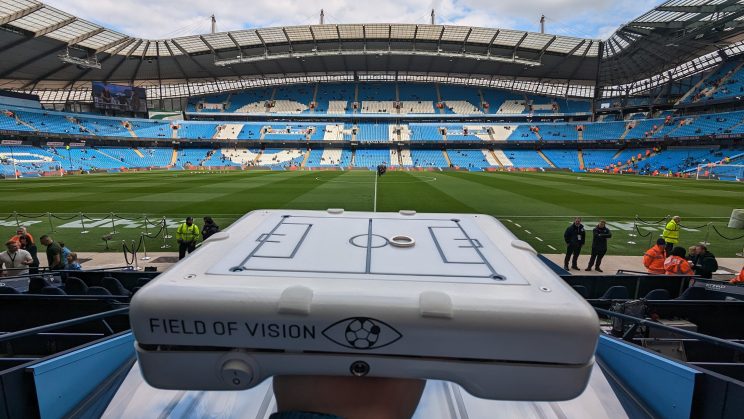 FOV's haptic devices are paired with audio commentary to provide visually impaired fans with a complete matchday experience. The commentary describes the action on the pitch, while the haptic device provides tactile feedback that allows fans to feel the action themselves. The combination of audio commentary and haptic feedback creates a fully immersive experience for visually impaired fans.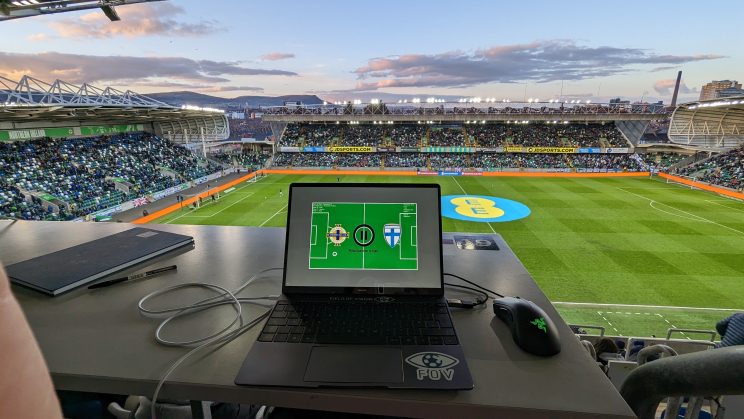 Winning the direct grant support during the Mada Innovation Awards 2022 is a significant achievement for FOV. The grant will provide the company with additional funding to continue developing their technology and expanding their reach. FOV is committed to making sports more accessible to visually impaired fans and is continuously exploring new ways to improve their technology and provide a more immersive matchday experience. The recognition from the Mada Innovation Awards is a testament to the potential impact of FOV's haptic devices and their commitment to accessibility.
Direct grant winner mada innovation awards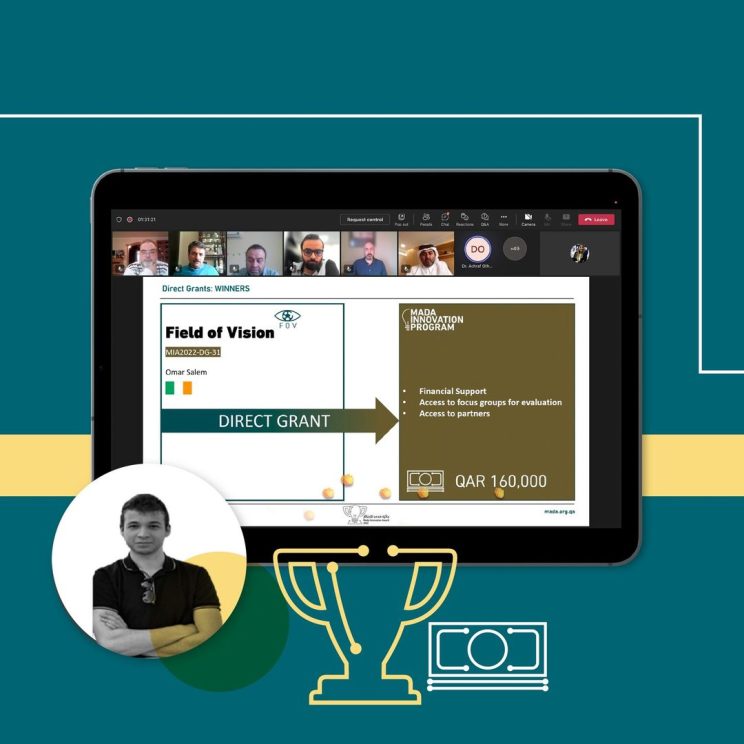 The FOV device operates based on two core functions:
Ball Tracking: It features a movable magnetic ball that guides the user's finger along a debossed representation of the sports pitch. A custom camera setup in the stadium utilizes AI and computer vision to track the live position of the ball during a game. This real-time data is transmitted to the handheld device, moving the magnetic ball to reflect the ball's actual position on the field. This allows users to follow the ball's trajectory, experiencing player movements, free kick swerves, and shot power.
Haptic Feedback: The FOV device provides haptic feedback to convey important game details. Different parts of the handheld device, equipped with dedicated haptic motors, use unique vibrations to communicate essential game actions such as ball possession, passing, shooting, tackling, receiving, and scoring. AI is employed to track and determine these actions in real-time, ensuring accurate communication of game dynamics to the user.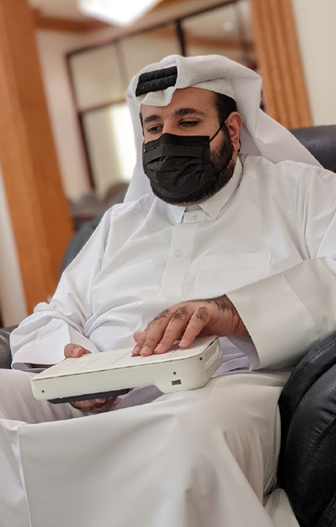 Additionally, user testing involved over 15 games in various stadiums across different countries, with 30 visually impaired fans participating. Their positive feedback led to device improvements, including high-contrast colors for better usability and added straps for portability. The device has garnered interest from blind fans, indicating a growing demand for Field Of Vision in the market.