DeepFoni is an advanced speech recognition technology platform that offers an intuitive and accessible communication solution for individuals with speech disabilities, disorders, or impairments. The app is available in Arabic, French, and English languages, making it a useful tool for people with different linguistic backgrounds.
The innovation behind DeepFoni lies in its ability to learn and identify a user's unique speech patterns. This is made possible through statistical modeling and machine learning algorithms designed by experts in linguistics and algorithms. By continually improving its accuracy every time a user interacts with it, DeepFoni allows individuals to communicate with others and control their smart homes using their voices.
DeepFoni's speech recognition technology offers a new dimension of independence and a better quality of life for people with speech and motor disabilities. Moreover, it is a valuable tool for individuals who care for and about them.
In summary, DeepFoni is a groundbreaking innovation that provides a speech recognition app for people with speech disabilities, disorders, or impairments. The app utilizes machine learning to identify and learn users' unique speech patterns and allows them to communicate with smart homes or anyone using their voice.
Mada innovation awards 2022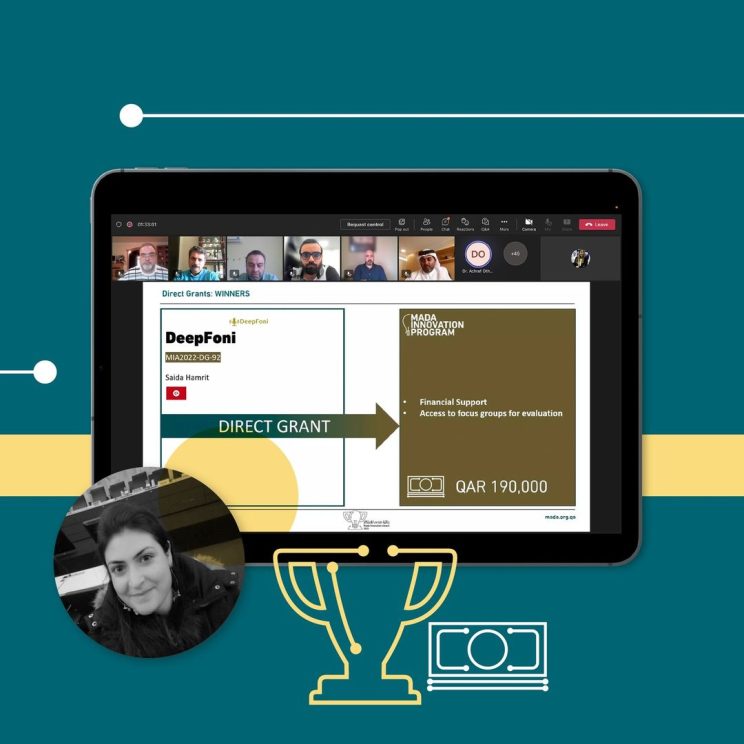 Deepfoni Available Languages