Mada has collaborated with Arab League Educational Cultural and Scientific Organization (ALECSO) to launch the first of its kind awards intended to develop innovative Arabic mobile app solutions for users with disabilities called the Mada-ALECSO Apps Award. This award is part of the ALECSO Apps Award that focuses on developing Arabic mobile app solutions within various sectors. The award competition is organized periodically to seek the best Arabic mobile phone application developed for users with disabilities, with the aim of improving their living conditions though mobile applications providing services to help gain independence.
Mada – ALECSO Apps Award 2021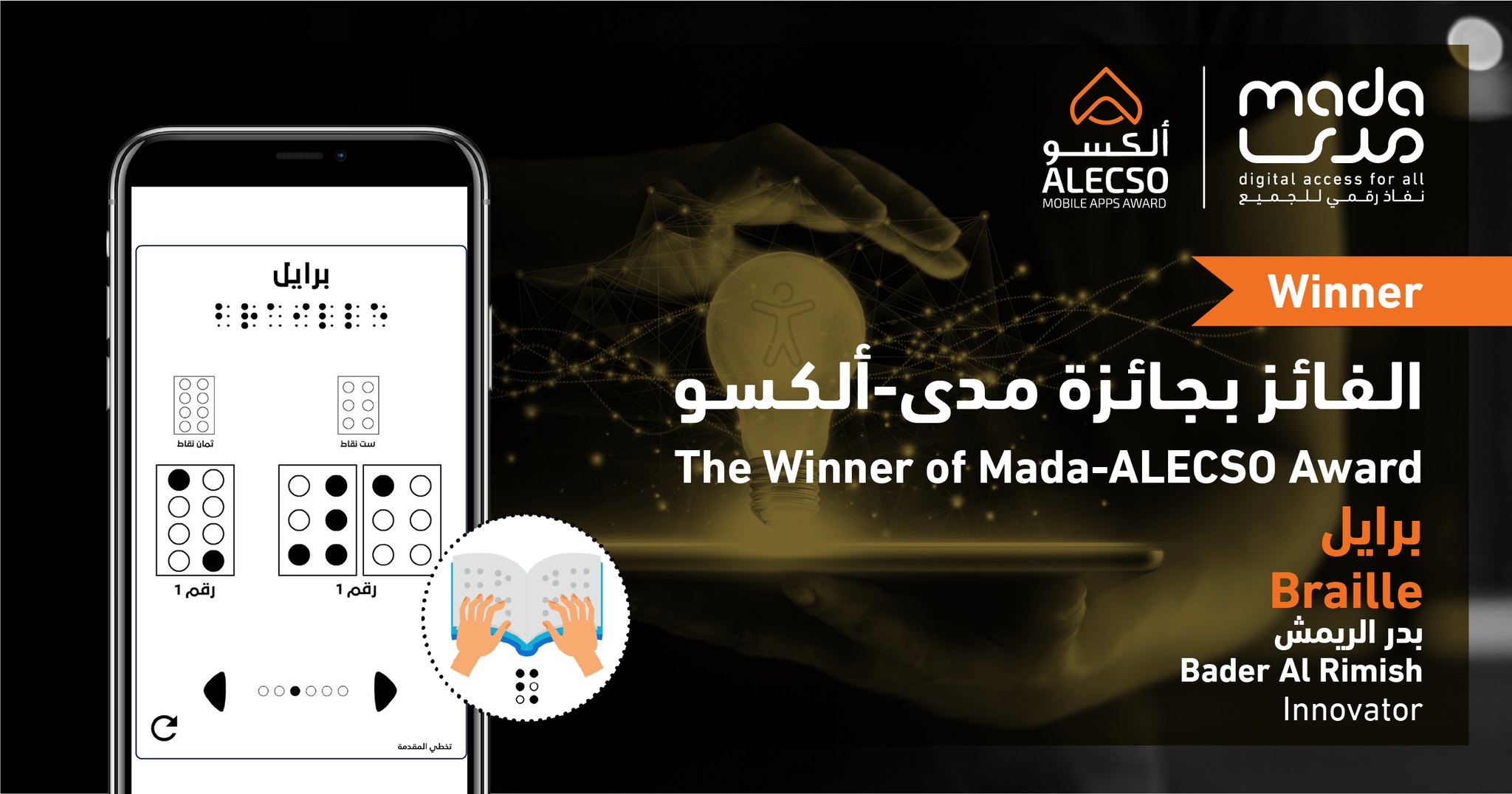 Winner: Braille Application
This edition of Mada – Alecso award has been conducted with a hybrid event where 40 people have applied to the competetion and 3 of them made it to the final. The winner of the competition was the Braille App by Bader Al-Rimish which is designed for bigginers to help them understand the written language of the blind.
Mada – ALECSO Apps Award 2020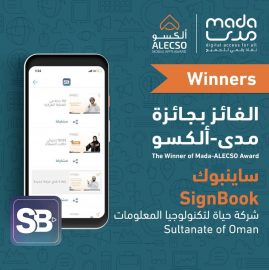 Winner 1: Sign Book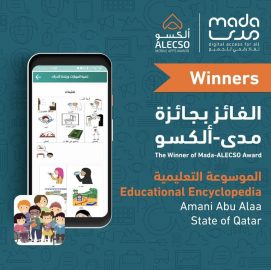 Winner 2: Educational Encyclopedia 
Ninety-Four finalists were selected for the Mada-ALECSO App Award 2020 to pitch. 2020 Mada – ALECSO awards were unique on its own as the event was done virtually abiding by the COVID19 restrictions. The winning prize went to two solutions.
The Award, valued at US$10.000, was granted jointly to :
Amani Abu Alaa, Qatar, the developer of the "Educational Encyclopedia" application; and
Hayat Information Technology Company, Oman, the developers of the "SignBook" application.
It is worth recalling that a total of 445 participants, from different Arab countries, took part in this competition. 
Mada – ALECSO Apps Award 2019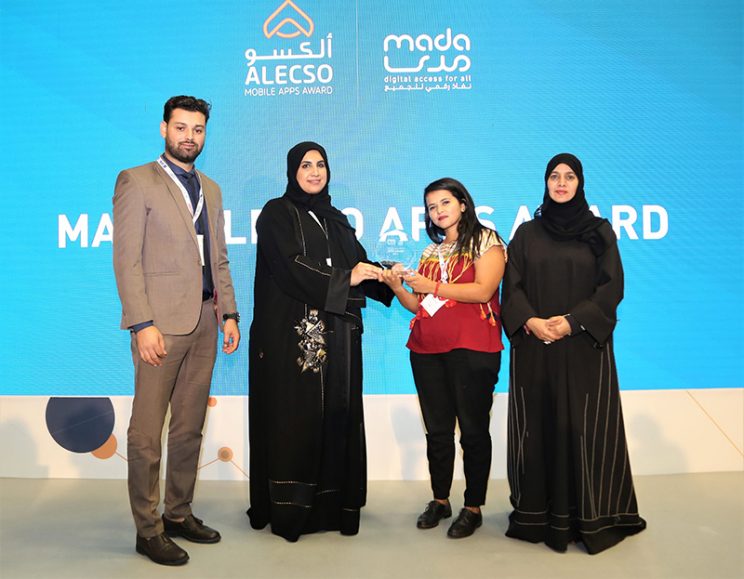 Winner: Class Quiz
Two finalists were selected for the Mada-ALECSO App Award 2019 to pitch in the final event in Qatar which was held in QITCOM 2019. The winning prize went to a solution design for children with learning disabilities called Class Quiz. Class Quiz allows students to improve their literacy skills through the use of symbols and photography to enhance cognitive skills amongst students with special needs.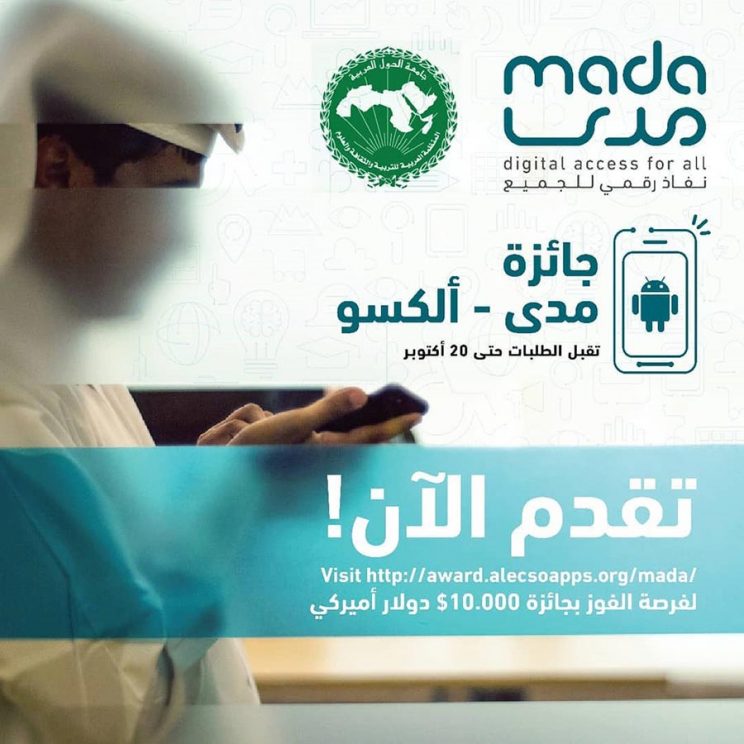 Mada – ALECSO Apps Award 2017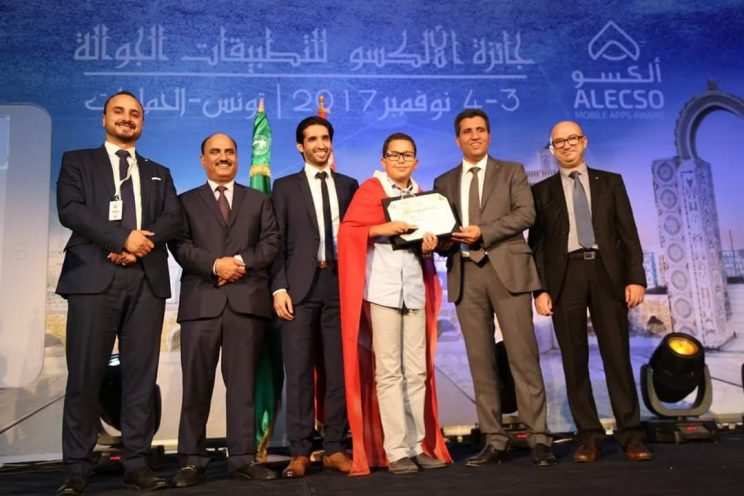 Winner: Smart Face
The 2017 edition of the competition was very popular in its first year, with 116 participants from 17 Arab countries. Two finalists were selected for Mada-ALECSO App Award 2017. The developer Abdul Karim Khoey from Morocco for the application "Smart Face", an application that uses the front camera of the device to control the device through facial gestures or head movements.