As part of the Mada Innovation Program, Mada participated as a sponsor in Code Camp during the QITCOM event in collaboration with the Ministry of Transportation and Communication. The purpose of Code Camp is to find solutions through a 48 hour hackathon for real life use cases by gathering eligible applicants in the field of ICT. Participants of the Code Camp competition include teams of computer programmers and software developers from high school, universities and professional coders who compete to develop software and/or hardware solutions for set challenges in real time.
Sponsored Track: ICT Accessibility
Challenge: The challenge involved the development of a solution to must enable individuals with hearing impairments to be able to independently interpret information from various communication mediums without the need to be fluent in literacy skills.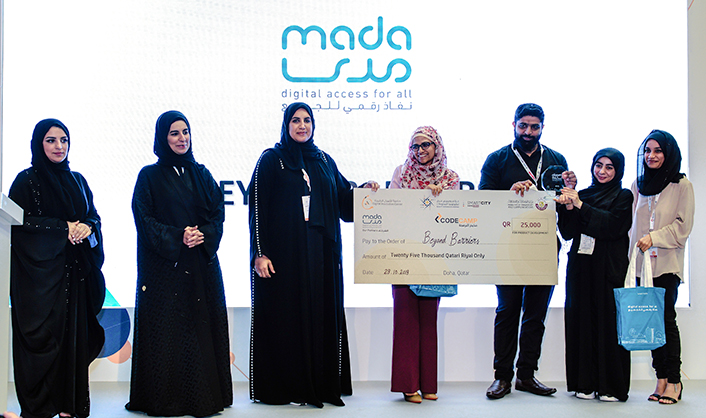 Winning Team: Barrier Break
The winning solution called "Madad" addressed the challenge of deaf individuals to be notified during an emergency situation through the use of a smart bracelet connected to a smartphone application. The application also allowed deaf users to receive non-emergency notifications in sign language and contact relevant authorities in the event of an emergency. A working prototype of the solution had been reached during the hackathon.
Sponsored Track: Assistive Technology
Challenge: To develop a solution that could help blind individuals manage their finances independently by allowing them to be able to keep track of their cash usage.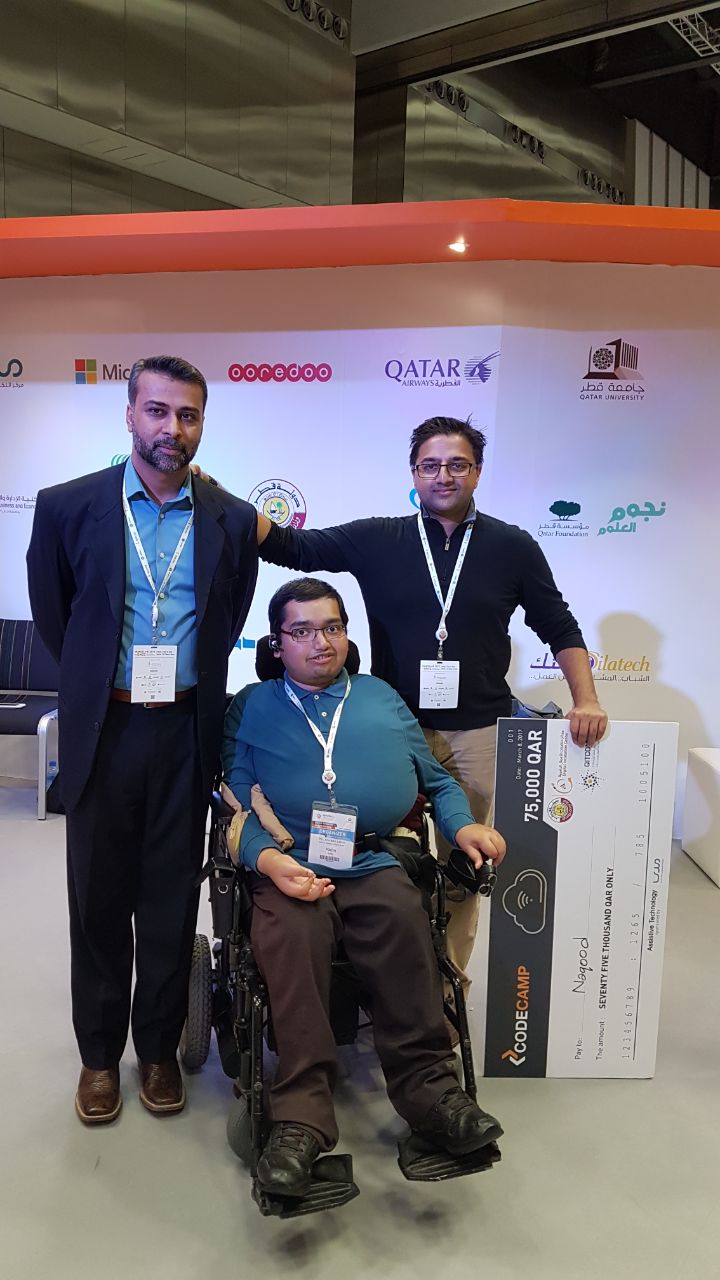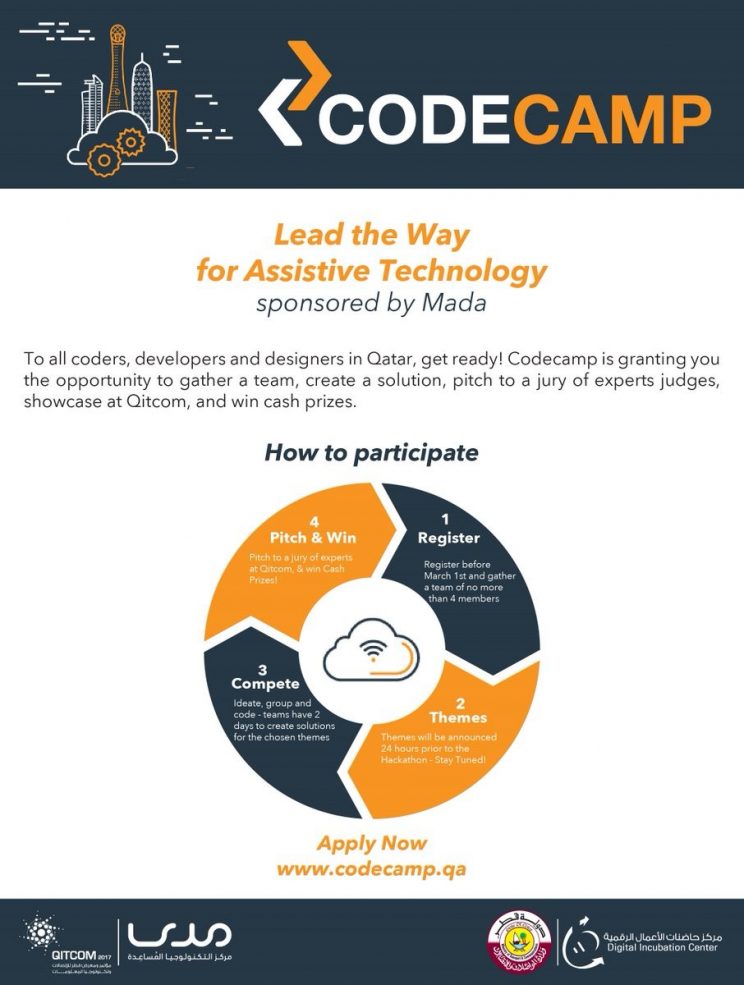 Winning Team: Naqood
The winning solution involved the development of a mobile application prototype solution that can read and provide audio feedback of currency notes by scanning them.