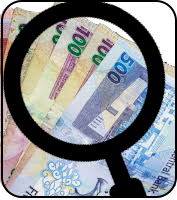 Qatari Money Reader App is an app for smartphones design for Visually Impaired users. The Qatari Money Reader App has been empowered by Mada and developed by Innovation Factory.
It is developed to detect and read Qatari Riyal currency notes using the camera of the smartphone. The app reads the Qatari Riyal currency in real time and works entirely offline without the need to have internet connection. Once the currency detected, the app will inform the user about the value of money in Arabic and/or in English.
The Qatari Money Reader App can be downloaded on the below link:
https://itunes.apple.com/us/app/qar-reader/id1314377588?mt=8
To know more about the Qatari Money Reader App, please reach Mada.