Mind Race is an accessible gaming solution for children with physical disabilities. Driven by Technology, inspired by art and design. CREATREA believes in challenging the status quo, thinking differently and creatively by producing the most innovative and crafted designs, easy to use products and user-friendly digital creations. Developing an interactive educational game set in a cartoon world inspired by the classic social board games destined for motor impaired children. Its gameplay is a hyper casual setting where fun, reflexes and innovative interactive mind reading technology meet. The game is for the educational purpose of the children primarily with motor impairment, it relies on an innovative mind reading sensors technology set on their persons in lieu of the classic game controller.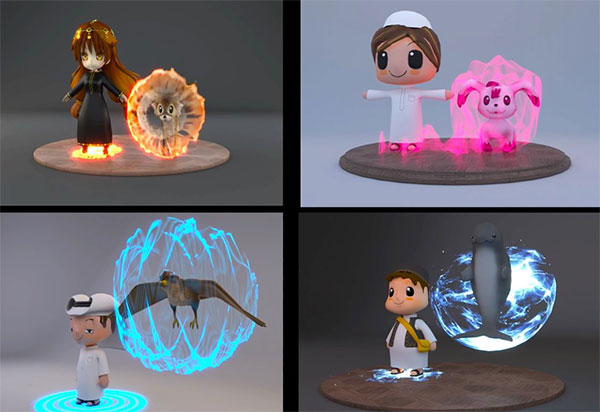 The game keeps the simple and cartoonish visuals of the renowned hyper casual games relaying on the simplicity of the gameplay and the super simplified means of controls and input. The game focus on education and hone the player skills in testing their responsiveness to simple question regarding topis of everyday class in various field of knowledge. The game aims to present a setting of compactivity among children by bringing them together in simple game of reflexes and reflection.
The experience of gaming can be challenging for people with physically disability. Those not familiar with the medium assign little or no value to video games. Video games can connect people of different ages, races, and diverse preferences around the world. Empirical evidence suggests that games can confer great benefits to their users, ranging from increased dexterity for surgeons to digital realms for young people to develop social and interactive skills; and there is enormous potential in developing this tool for educational and therapeutic purposes. What's more, video games occupy an ever-increasing sector of our economic and social world. They have taken the place of traditional activities. The importance of accessible game design is rooted in the idea that a sizable portion of the population is not excluded from participating in the same activities as their friends and family members promoting inclusion of individuals with various abilities within society. Gaming can increase a person's self-reliance and sense of independence. Peoples who struggle in school or in work are often overly dependent on parents, siblings, friends, and teachers for help with assignments. By using gaming, PwDs can experience success while working independently or within virtual complex cooperative team structures.