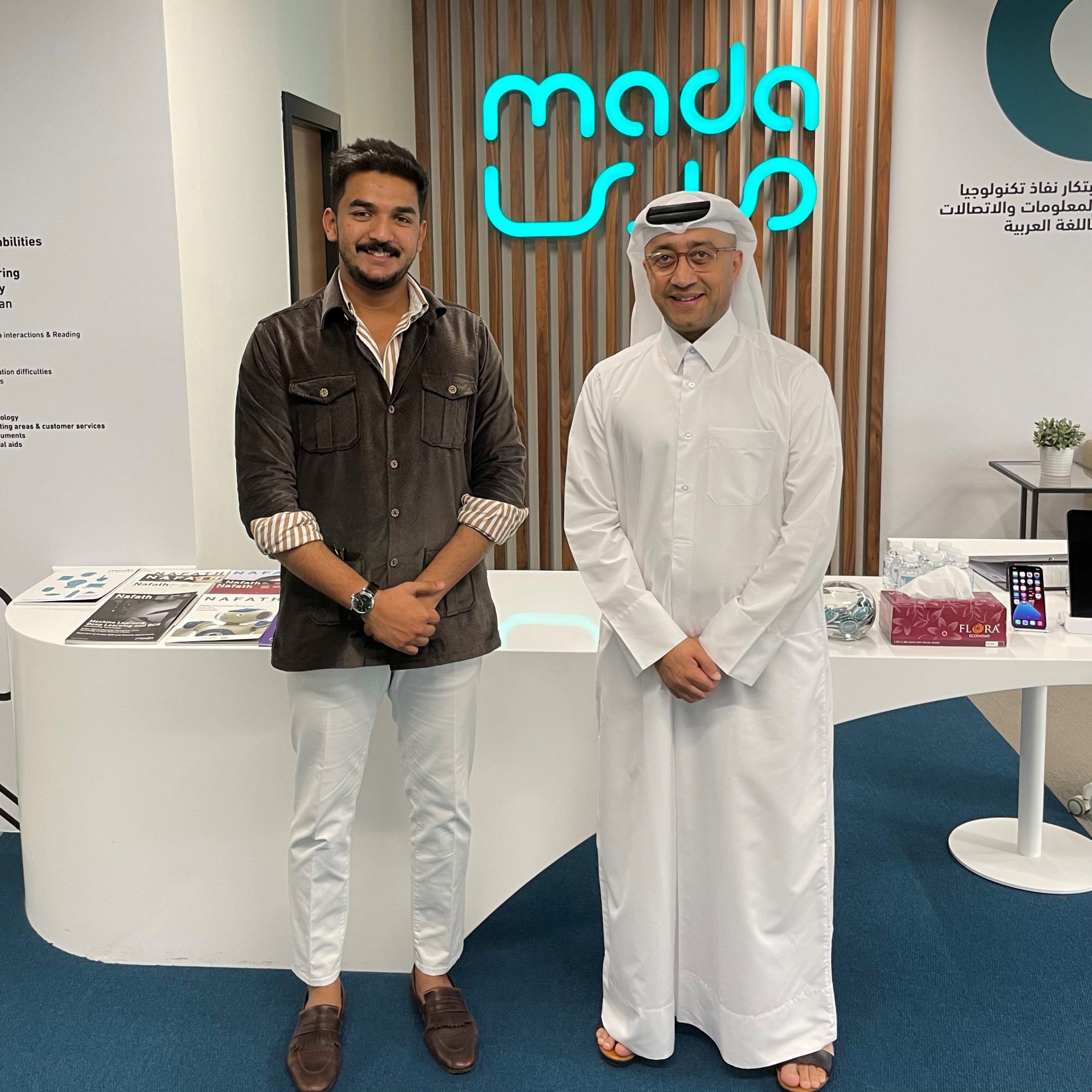 Ibtechar CEO visits Mada Lab
Ibtechar CEO Nayef Al Ibrahim visited Mada Lab as part of the 10th Anniversary celebration of Ibtechar in Qatar.
Over the past few years, Mada & Ibtechar reaped the benefits of strategic planning and considerable knowledge of the mechanisms for developing innovative products. In 2019, Mada & Ibtechar collaborated to undertake the development and operation of the country's first Accessible digital fabrication laboratory – Mada FabLab to serve startups and small and mid-size enterprises (SMEs) in Assistive Technology & Accessibility sectors while supporting PWD innovators.