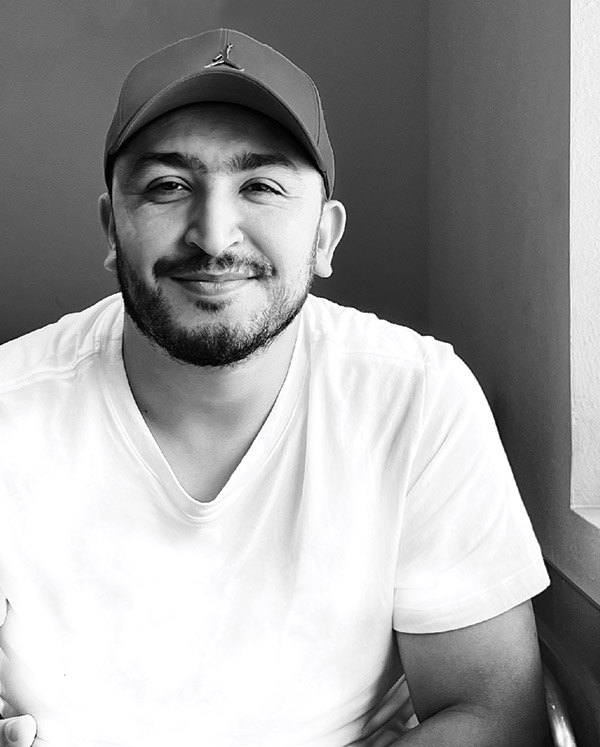 Akram Hidri

CEO of Creatrea LLC
Founder and current CEO of two Tech Startups: Creatrea LLC and Autismo Lab LLC, company specializing in creating customized VR/AR solutions to help and improve the life of people with disability and autistic kids .
Being an entrepreneur is the result of over a decade of experience in art, design and innovation. Akram, began his career as an aircraft mechanic because of his love of aviation since childhood.
A graduate of the Tunisian Institute of Fine Arts ISBAT, as a spatial designer, was with his next station in his career.
He was fascinated by the atmosphere surrounding him, where he built a multi-disciplinary tile from; Design thinking, product design and interior design. Work for multiple design farms as a designer and consultant, with a successful design portfolio of over 70 international projects.
2019, He launched Creatrea LLC in Qatar, a technology company providing design and development of solutions utilizing virtual reality technology. Over the past three years, the company has achieved great success and won many awards, one of them is the Mada Innovation Award 2021, where the com-pany developed many solutions to support people with disabilities.
Mind Race, A-Learn, In-flight Simulation Lab for autistic kids, Accessible VR Museum and NavToGate AR solution for Blind individuals…
In 2022, he was awarded the Hackathon Digital Solutions Beyond The 2022 Legacy, hosted by Ooredoo DIGITAL & BEYOND INCUBATOR, QBIC and QFC. Through a project called AutismoLab, an XR platform, where we connect children with autism, their families and caregivers in one place, It is also a digital space (metaverse), where they train children with autism to improve their social skills and tackle all the difficult issues through immersive content and simulations in a safe environment.
AutismoLab has also been the subject of numerous successes, it was selected as one of the 12 best startups and finalist of the Entrepreneurship World Cup National Qualifiers (Qatar) EWC 2022.
That is a 10-year writ of hard work and a visionary person!